Fairfax County Loses Taxpayers to Other Virginia Counties
FCTA has extracted the following data from howmoneywalks.com. It shows that Fairfax County taxpayers with Average Gross Income (AGI) totaling over $6 billion have left Fairfax County. Most have moved to neighboring Loudoun and Prince William counties which have lower tax rates.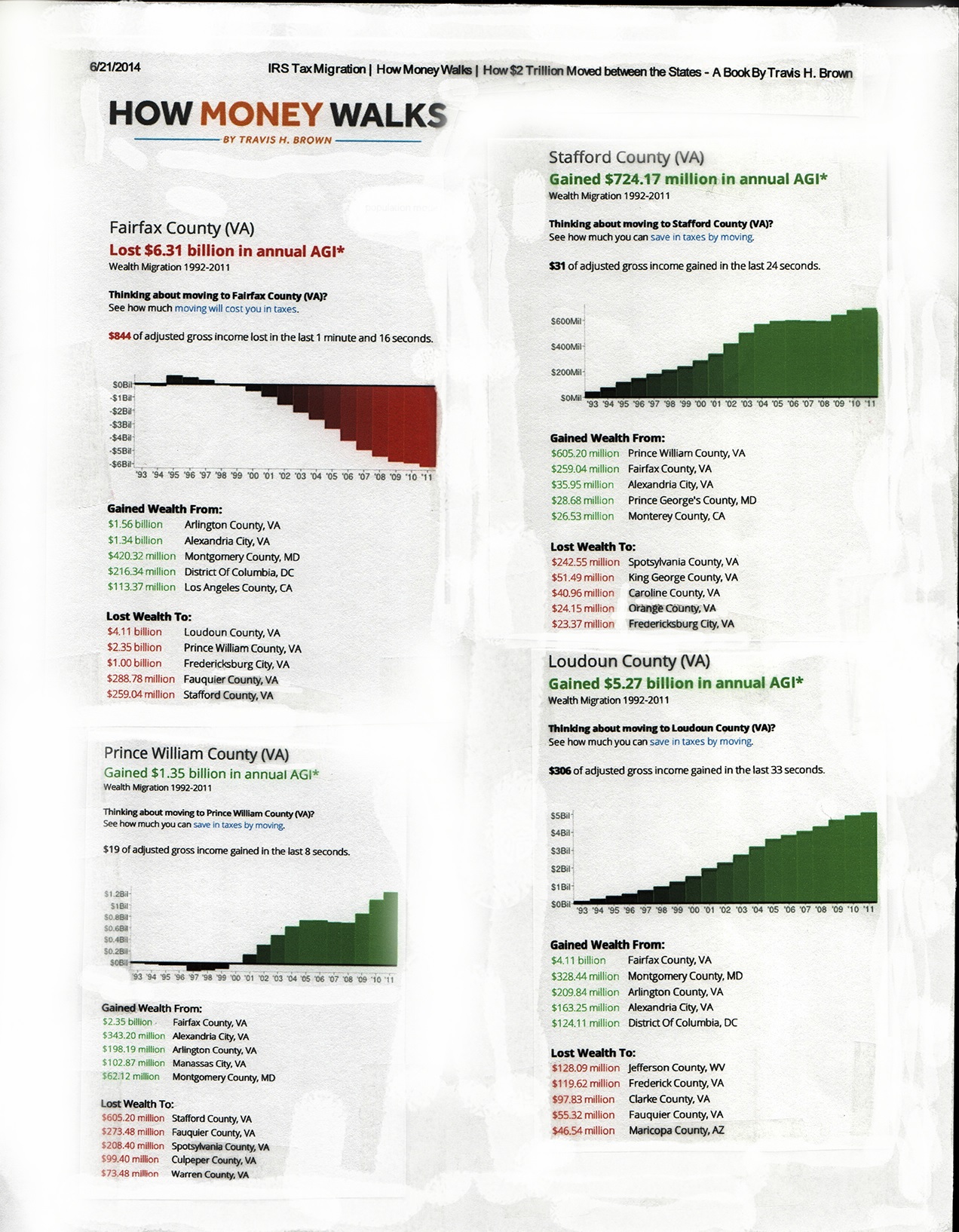 For more about this topic, read " How Money Walks: How $2 Trillion Moved Between the States, and Why It Matters" by Travis Brown. Also, the National Taxpayers Union has produced a 6-minute youtube video.